BOOK BUD Consultation Service
Our BUD consulting team will contact you within 6 hours.
The Hong Kong government has introduced the "BUD Fund" — making the application process simpler and shortening the application processing time to 30 working days. For the "BUD Fund" — each approved project has a funding cap of HK$100,000.
The cumulative funding cap for each enterprise under the BUD Fund has been adjusted to HK$7 million, and the maximum number of approved projects for each enterprise has also been adjusted to 70.
Starting from February 14, 2022, the geographical scope of funding under the "Free Trade Agreement and Investment Agreement Program" of the BUD Fund includes the ten ASEAN countries (i.e., Brunei, Cambodia, Indonesia, Laos, Malaysia, Myanmar, Philippines, Singapore, Thailand, and Vietnam), Australia, Chile, countries of the European Free Trade Association (i.e., Iceland, Liechtenstein, Norway, and Switzerland), Georgia, Macau, New Zealand, Japan, South Korea, Austria, Belgium-Luxembourg Economic Union, Canada, Denmark, Finland, France, Germany, Italy, Mexico, Netherlands, Sweden, and the United Kingdom, totaling 36 economies.
To support businesses in exploring more diversified markets, the government has injected another HKD 1.5 billion into the "BUD Fund" and will roll out a new round of enhancements in phases, including:
Expanding the geographical scope of the fund's support, from covering all economies that have signed free trade agreements (FTAs) with Hong Kong, to gradually include economies that have signed FTAs and/or investment promotion and protection agreements (IPPAs) with Hong Kong.
The first phase of enhancements took effect from July 30, 2021, extending the fund's geographical coverage to Japan and South Korea. Furthermore, the cumulative funding limit for each enterprise was raised from HKD 4 million to HKD 6 million.
Starting from July 2021, the government will expand the geographical coverage of the "BUD Fund" in phases.
| | |
| --- | --- |
| Phase I(Jul 2021) | Japan and South Korea. |
| Phase II(Q1 ) | United Kingdom, Canada, Germany, France, Italy, Denmark, Finland, Mexico, the Netherlands, Sweden, Belgium, Austria, and Luxembourg |
| Phase III(Q2 2022) | Kuwait and the United Arab Emirates. |
Starting from April 9, 2020, the "BUD Fund" will abolish the individual maximum limit of HKD 2 million for each enterprise to implement projects in the Mainland ("Mainland Program") or in other economies that have signed free trade agreements with Hong Kong ("FTA Program"). This allows enterprises to more effectively and flexibly utilize the total subsidy of HKD 4 million to implement projects in the Mainland or other economies with free trade agreements with Hong Kong. In addition, enterprises participating in virtual exhibitions organized by relevant government agencies or exhibitions with a good reputation and track record will benefit from the subsidy under the "BUD Fund".
The new round of "BUD Fund" optimization measures will be implemented on January 20, 2020. Below is an overview of the optimization measures:
Expansion of Coverage Area: The "BUD Fund" subsidy region will be expanded to cover all economies that have signed free trade agreements (FTA) with Hong Kong. The FTA regions include Macau, the 10 ASEAN countries (Malaysia, Singapore, Vietnam, Cambodia, Philippines, Indonesia, Thailand, Laos, Brunei, and Myanmar), members of the European Free Trade Association (Switzerland, Norway, Iceland, and Liechtenstein), New Zealand, Australia, Chile, and Georgia, totaling 19 countries or regions.
Increased Funding Cap: The cumulative subsidy limit for each enterprise will be raised to HKD 4 million. Of this, HKD 2 million will be allocated for Mainland projects ("Mainland Program") and HKD 2 million for ASEAN and other FTA economy projects ("FTA Program").
Enhanced Initial Funding Ratio: The initial grant ratio will be increased from 25% of the approved government subsidy amount to up to 75%.
Easing of Account Requirements: The requirement for subsidized enterprises to open and maintain a separate interest-bearing account will be abolished. Before receiving the initial disbursement, there is no need to deposit matching funds into the account.
Project Commencement: All projects (including those choosing to apply for the first installment) can start after submitting the application form.
Relaxed Budget Limits: The individual expenditure item budget limit has been relaxed, including: purchase/lease of additional machinery/equipment, production of samples/models, and registration of patents/trademarks/designs/utility model patents.
Additional Subsidized Projects: There will be an addition of eligible projects, including: setting up new business units in the Mainland, purchasing/leasing additional machinery/equipment under the Mainland program to increase production capacity, etc.
Extremely rich successful experience
8 years of experience, over 100 successful cases
Our clients number over 150, with the cumulative approved grant amount exceeding 50 million.
Our case applications span the globe, including Mainland China, South Korea, Singapore, Malaysia, Thailand, Indonesia, Vietnam, Japan, the Philippines, Canada, the UK, Australia, Switzerland, Germany, Italy, and more!
Our clients are involved in a wide range of businesses, including brand agencies, medical services, beauty, education, food agencies, catering, manufacturing, garment factories, food production, and more than 100 other industries.
With a service team of over 20 people, we stand as the best in the industry, a true leader whose strength is beyond doubt.
A Global Network of Support
Diversified Market Perspective, Familiar with Business Models across Various Industries
A global support network implies that consultants can gain an in-depth understanding of market dynamics and characteristics in different regions, thereby offering more practical advice.
When businesses consider entering new markets, our support network can provide real-time, on-the-ground market analysis, legal and cultural guidance.
Businesses often need to establish relationships with our local partners, suppliers, or customers. Having a local network can quickly establish the necessary contacts for clients.
Different markets may require different strategies. Our global support network can provide consultants with a variety of tools and resources to meet the diverse needs of clients.
Dismantling Global Business Challenges
With abundant practical experience, we dissect management dilemmas, not merely engaging in armchair strategies.
In our past practice, our consultants have faced a variety of challenges and difficulties, and we know how to resolve potential problems that may arise during the application and implementation process.
Our consultants not only provide application advice but also offer businesses market entry strategies, positioning, and other commercial suggestions. Our consulting team is located in different countries and has extensive experience in other business domains, such as marketing, supply chain management, etc., which can provide more diversified support for our clients.
Once a project is funded, our consultants can also continue to provide follow-up support and guidance to ensure the smooth execution of the project.
BUD Amount
BUD Qualification
BUD Scope
The government launches the BUD fund
Mainland plan and free trade agreement plan
BUD Special Fund
Mainland Project
Expand the Chinese market
With Mainland China as the target market, subsidize companies to implement projects related to brand development, upgrading and transformation, and marketing expansion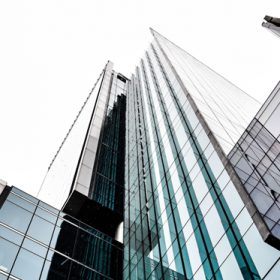 BUD Special Fund
Free Trade Agreement Program
Expand the free trade market
The former ten ASEAN countries and Australia, Chile, the four European Free Trade Association countries (Iceland, Liechtenstein, Norway, Switzerland), Georgia, Macau and New Zealand. The objectives and scope are roughly the same as the mainland plan
The Best BUD Consultation Service in Hong Kong
BUD-HK is one of the brands of Hong Kong Funding Consultation Limited. The BUD consultants of Hong Kong Funding Consultation Limited have over 10 years of experience in applying for the BUD fund. Our professional BUD consultants are very much familiar with the government's approval requirements and are highly sensitive to potential issues. We can assist clients in greatly increasing their chances of successfully applying for the BUD Fund, ensuring timely funding. At the same time, BUD consultants have witnessed the upgrades and transformations of businesses of all scales and industries and deeply understand the reasons for their successes and failures. Our expert opinions can help you successfully apply for the BUD Fund, reducing the risks of cash flow problems and delays in project implementation.
BUD-HK consultants have extensive connections in fields such as technology applications, design, and promotion. We can definitely help you find the most suitable suppliers and guarantee a successful application, or else your deposit will be refunded.
FAQ about Applying for BUD Special Fund
Advertising expenses, such as television, radio, newspaper, online or street board advertisements, are eligible for funding. However, the upper limit of advertising budget expenditure is 50% of the total budget expenditure of the entire project.
Advertising related expenses, including hiring advertising spokespersons, shooting photos/video clips and advertising design, etc., must be included in advertising expenses.
Successful Cases of BUD funds
In the beginning of 2019, we successfully applied for a total of 500,000 Hong Kong dollars for the BUD Mainland Special Fund. Thanks to BUD-hk's professional BUD consultant team. Their one-stop advisory services include consultation, collection of information, verification of required documents​​​, fund project suggestions, project quotation suggestions, application form writing to application follow-up, approval follow-up, so that we have no worries. . We have used this 1 million project to build a high-quality brand and hire the talents in need. The BUD special fund-funded project can be said to provide all-round assistance to the enterprise.
Proprietor of Rubber Products Factory
The printing factory Mr. Liu has been in business for more than 30 years. Although many people say that printing is a sunset industry, the person in charge still believes that there is a lot to do, and plans to make a big splash in mainland China. Our BUD consultants assist manufacturers in applying for BUD special funds in the Mainland. Dozens of pages of application documents and plans do not require customers to worry, only need to understand the relevant details and related responsibilities, and cooperate with the relevant department's BUD special fund application procedures. The paper was loaded on time before the end, and the approval was successfully obtained, and the brand was established and marketed in mainland China.
Director of Printing Industry Manufacturer
Make an appointment now for free consultation with BUD special fund consultants