Free consultation for BUD special fund consultants
Please leave your contact information and our BUD consultant team will contact you within one working day
About BUD-hk Consulting Company
Notes for applying for the BUD special fund
BUD funding amount
The government subsidizes up to 50% of the total approved expenditure of the project, and the enterprise must bear no less than 50% of the total approved expenditure of the project in the form of cash.
During the application period of the fund, each enterprise can at most "Free Trade Agreement Project" (formerly "ASEAN Project") received a total of 40 approved projects with a ceiling of 4 million yuan
BUD application qualification
All non-listed companies with business registration in Hong Kong and substantive business operations in Hong Kong are eligible to apply for funding. Even if the applicant company does not have business in mainland China or free trade areas, they can apply for the BUD special fund
BUD funding scope
Any project that helps individual Hong Kong companies develop branding, upgrading and/or expand the mainland of China (Domestic sales) and free trade agreements (including ASEAN) markets can apply for funding
The government launches the BUD special fund
Mainland plan and free trade agreement plan
BUD Special Fund
Mainland Project
Expand the Chinese market
With Mainland China as the target market, subsidize companies to implement projects related to brand development, upgrading and transformation, and marketing expansion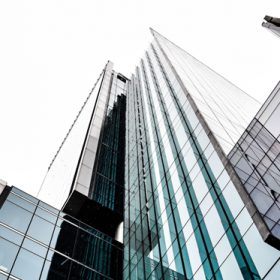 BUD Special Fund
Free Trade Agreement Program
Expand the free trade market
The former ten ASEAN countries and Australia, Chile, the four European Free Trade Association countries (Iceland, Liechtenstein, Norway, Switzerland), Georgia, Macau and New Zealand. The objectives and scope are roughly the same as the mainland plan
Why choose BUD-hk consulting service
The advantage of the BUD-HK consulting company is that it has a wealth of experience in BUD special fund application, understands the approval requirements very well, and is very sensitive to potential problems, reducing the risk of stopping and increasing the chance of success, so that the funding is in place in time. At the same time, BUD consultants have witnessed the upgrading and transformation of various industries in various scales, and have a deep understanding of the reasons for the success and failure of the case. Professional advice can help you successfully apply for BUD and reduce the risk of project promotion and delay.
BUD-HK consultants have abundant human resources in technology application, design or promotion, etc., to help you find the most suitable supplier and ensure the success of the application, otherwise the original silver will be returned.
Frequently Asked Questions about Applying for BUD Special Fund
Advertising expenses, such as television, radio, newspaper, online or street board advertisements, are eligible for funding. However, the upper limit of advertising budget expenditure is 50% of the total budget expenditure of the entire project.
Advertising related expenses, including hiring advertising spokespersons, shooting photos/video clips and advertising design, etc., must be included in advertising expenses.
Successful examples of BUD special funds
In the beginning of 2019, we successfully applied for a total of 500,000 Hong Kong dollars for the BUD Mainland Special Fund. Thanks to BUD-hk's professional BUD consultant team. Their one-stop advisory services include consultation, collection of information, verification of required documents​​​, fund project suggestions, project quotation suggestions, application form writing to application follow-up, approval follow-up, so that we have no worries. . We have used this 1 million project to build a high-quality brand and hire the talents in need. The BUD special fund-funded project can be said to provide all-round assistance to the enterprise.
Proprietor of Rubber Products Factory
The printing factory Mr. Liu has been in business for more than 30 years. Although many people say that printing is a sunset industry, the person in charge still believes that there is a lot to do, and plans to make a big splash in mainland China. Our BUD consultants assist manufacturers in applying for BUD special funds in the Mainland. Dozens of pages of application documents and plans do not require customers to worry, only need to understand the relevant details and related responsibilities, and cooperate with the relevant department's BUD special fund application procedures. The paper was loaded on time before the end, and the approval was successfully obtained, and the brand was established and marketed in mainland China.
Director of Printing Industry Manufacturer
Make an appointment now for free consultation with BUD special fund consultants